High-performance glass solutions like Low-e combined with argon gas will help create a living environment that's completely comfortable.
Enjoy the best of the outdoors indoors and live closer to the view you love.
How is the thermal efficiency of windows measured?
R-value is the thermal resistance of the total
window system (including glass, thermal spacer and joinery). The higher the R-value, the less heat is lost through the system, and the better the insulation.
If you're looking for increased energy efficiency and comfort in your living environment, adding Low-E high performance glass and argon gas to your double or tripled glazed unit provides even better results.
Why Low-e?

Low-E is a low emissivity glass. It has an almost invisible coating that covers the inside of a pane of glass. This coating lets the sun's light and energy in and reflects heat indoors to create a shield against the cold.
Low-E contributes to a warmer interior surface, significantly reducing condensation in your home.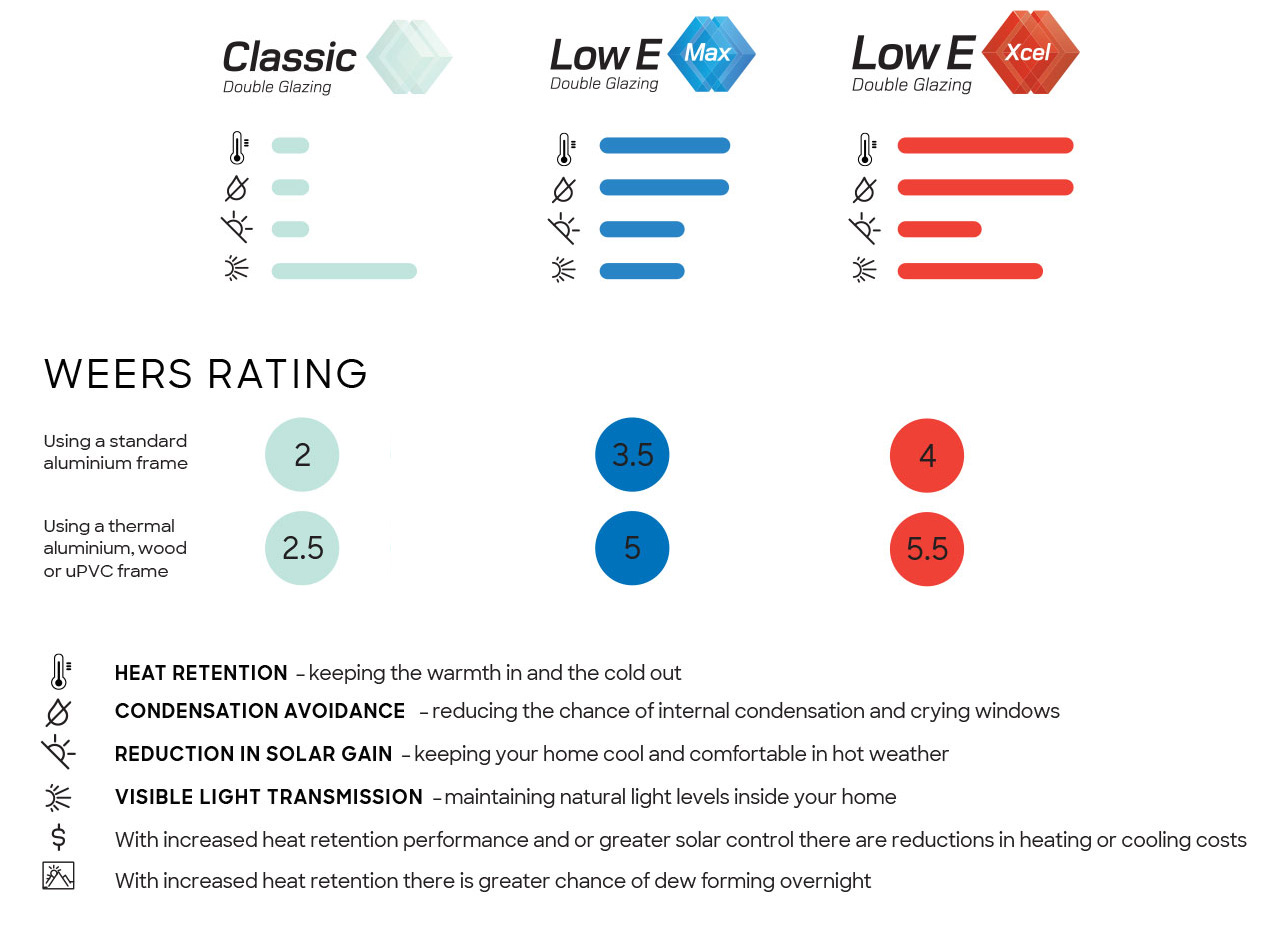 Why Argon Gas?

Argon gas is colourless, odourless and is roughly 40% denser than air. When argon gas is injected in between the glass in a double glazed unit, it slows the rate of heat loss and the insulating performance of your double glazing increases around 15%.
Argon gas windows bring the temperature of the window closer to room temperature, which eliminates air currents and drafts that occur when differing temperatures meet.
Used in conjunction with Low-E protective coating, you will soon feel the benefits of warm and energy-efficient glass.
We deliver exactly what we promise.
for your FREE quote today.
81a Gasson Street
Sydenham, Christchurch
Monday to Friday
8:00 am to 5:00 pm
Weekends by Appointment
Copyright © 2022 Thermoglaz